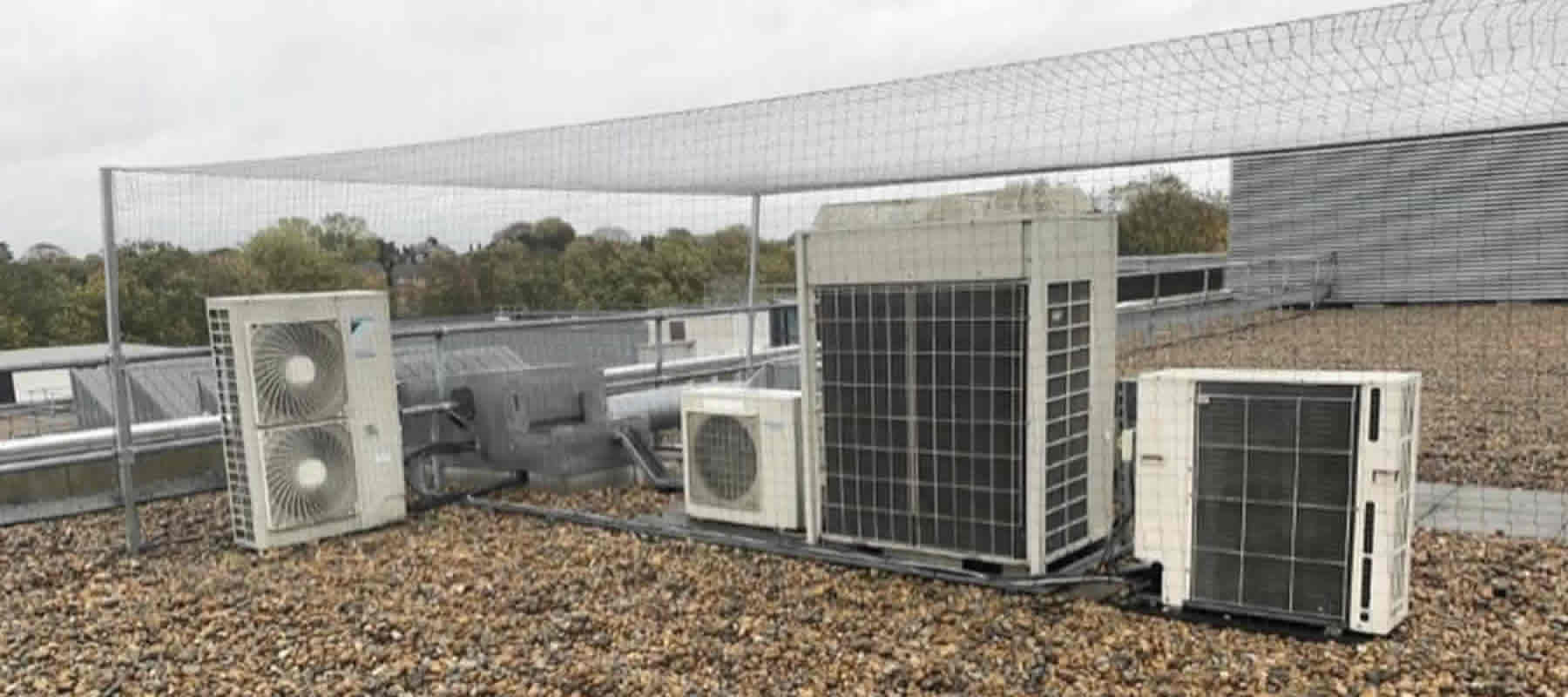 Bird Netting Solutions - DB Bird Deterrents
DB Bird Control bird netting systems are one of the most effective and long lasting ways of bird proofing buildings against all urban bird species. It is particularly effective for large open areas such as roofs, loading bays over building facades and under bridges.
Bird netting is constructed from high density ultra-violet stabilised knotted 12/6 polyethylene being chemically inert and rot proof in addition to offering a high resistance to a wide range of chemical and environmental conditions.
The nets range from 19mm gauge to deny the smallest pest birds, rising to 50mm to deny feral pigeons and 75mm gauge against seagulls. Colours can vary but are generally black, stone or translucent as standard.
Net Repairs
Nets can become damaged if snagged or vandalized, DB Bird Control offer an onsite repair service to replace or patch damaged nets before birds regain access, which can offer significant cost savings over a full system replacement.


Why Choose DB?
DB Bird Control specialist installation team, who carry out this type of work regularly, will attend your site, sign off method statements and risk assessments and complete the work with minimum disruption.
We have over 10 years of experience and knowledge in bird behaviour ensuring the result will be an installation that is sympathetic to the appearance of the building, whilst maintaining an effective barrier against pest birds.
DB Bird Deterrents have teams covering London, Kent, Essex, Brighton Cambridge, Luton, Oxford, Leicester, Watford, Leeds, Manchester, Liverpool and throughout the UK. With a wealth of experience & expertise you can be assured of 100% satisfaction with all our bird netting work.