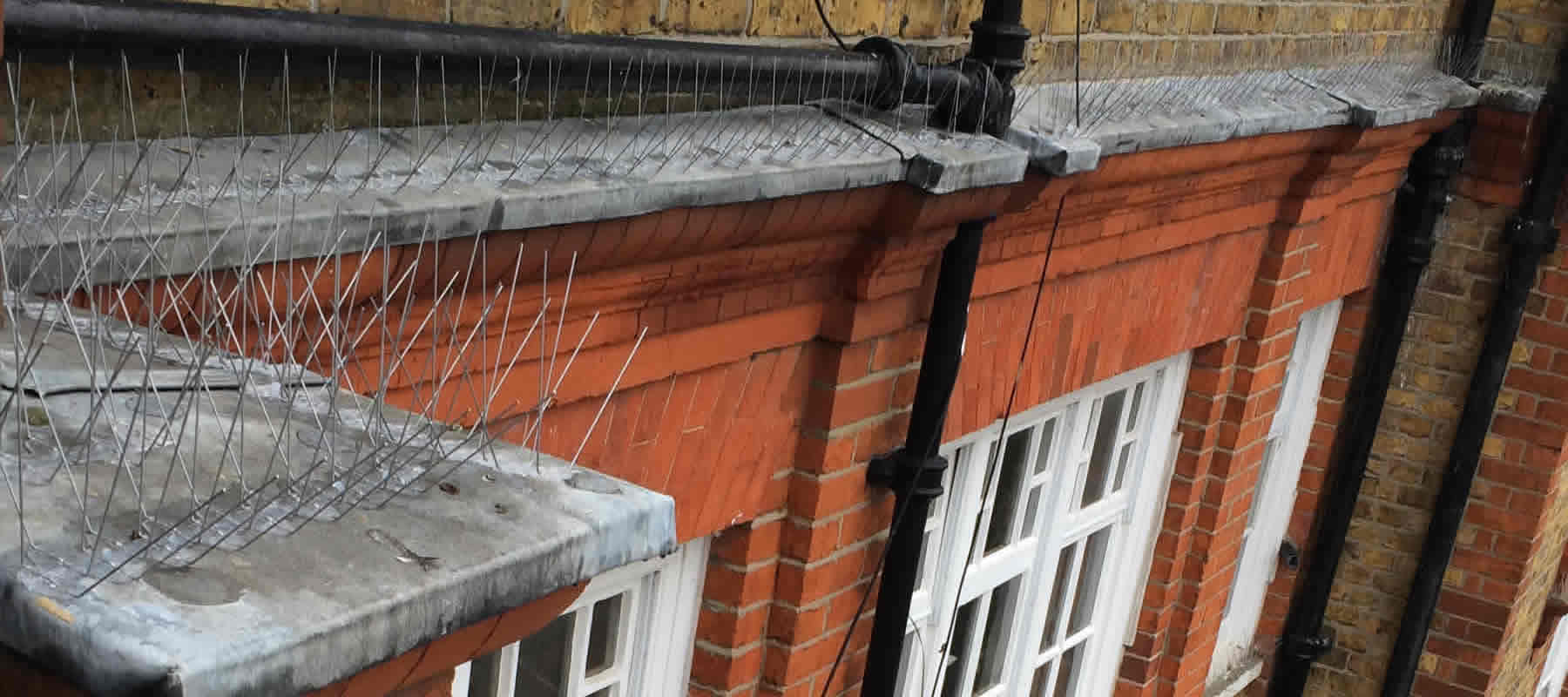 Bird Spikes - Bird Spiking Is An Effective Bird Roosting Deterrent
Bird spikes can be easily installed on almost any surface, and are frequently used to deter birds from perching on window ledges, signage, street lighting or parapets.
A range of bird spikes are available in London and across the South of England, which are usually made from stainless steel or plastic and can be adapted depending on the surface they are to be placed. The anti perching bird spikes work by reducing the area available for perching, and as a result, make it difficult to land, helping to deter pigeons, seagulls and other birds from attempting to perch.
Bird spikes are very versatile and can be used on a wide variety of surfaces plus they are easily installed and do not harm the birds. Contact us for a FREE survey & quote.
Anti roosting spikes are harmless to pigeons and birds, simply nudging them off balance, and encouraging them to perch elsewhere. Bird spikes are generally blunted to avoid harm.
99.9% of the spike we use is made of polycarbonate base and marine grade stainless blunt end spikes, as this material does not show rust, nor, unlike the cheaper plastic spike, is it brittle during temperature change.
Our bird spiking service is available throughout the UK including London, Kent, Essex, Brighton Cambridge, Luton, Oxford, Leicester, Watford, Leeds, Manchester and Liverpool.